Welcome to Suncrest Townhomes
ABOUT
Come home to Suncrest Townhomes! Nestled in the suburban Aliante Area of North Las Vegas, NV, our property marries the excitement of the bustling city with the inviting feel of a close-knit community. Our Las Vegas townhomes stand a cut above the rest in both quality and elegant living. Each of our pet-friendly, 3 bedroom townhomes are fully equipped with gourmet kitchens, energy-efficient appliances, in-home laundry units, walk-in closets, and spacious master bathrooms.
With luxury amenities and amazing views, Suncrest Townhomes give you everything you need to live —including attached garages, on-call maintenance, alarm systems, pet waste stations, and more. Elevate the quality of your life while living at our townhomes for rent in Las Vegas; our community places you just moments away from the I-15 and the I-215, so you can always feel the spark of Nevada's oasis. Come see what makes us special; book your tour of Suncrest Townhomes today!
Address
3349 Lunar Sky Street
North Las Vegas, Nevada
89032
Office Hours
Mon - Fri 8 AM - 5 PM
Closed for Lunch 1 PM - 2 PM
Sat & Sun Closed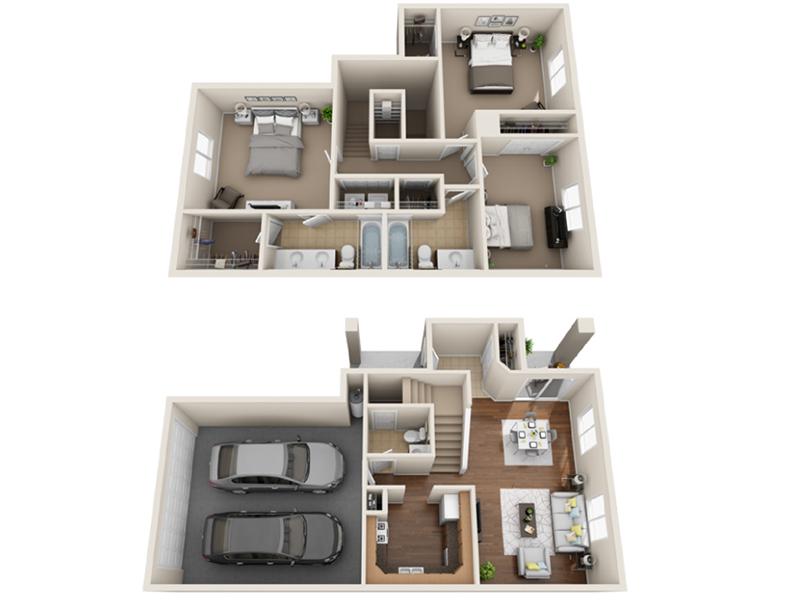 S
SQ FEET: 1471
BEDROOMS: 3
BATHROOMS: 2.5
DEPOSIT: 800
PRICE: $2125
AVAILABLE: 1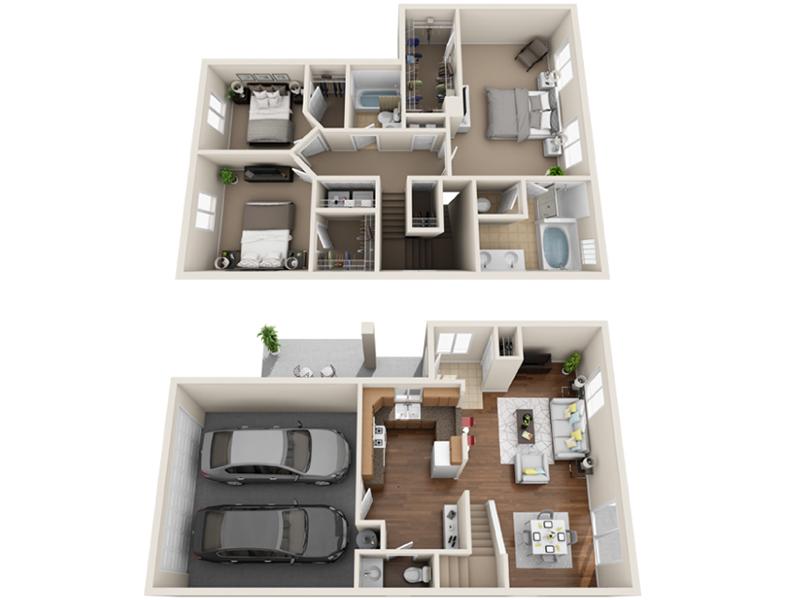 M
SQ FEET: 1746
BEDROOMS: 3
BATHROOMS: 2.5
DEPOSIT: 800
PRICE: Contact Us for More Details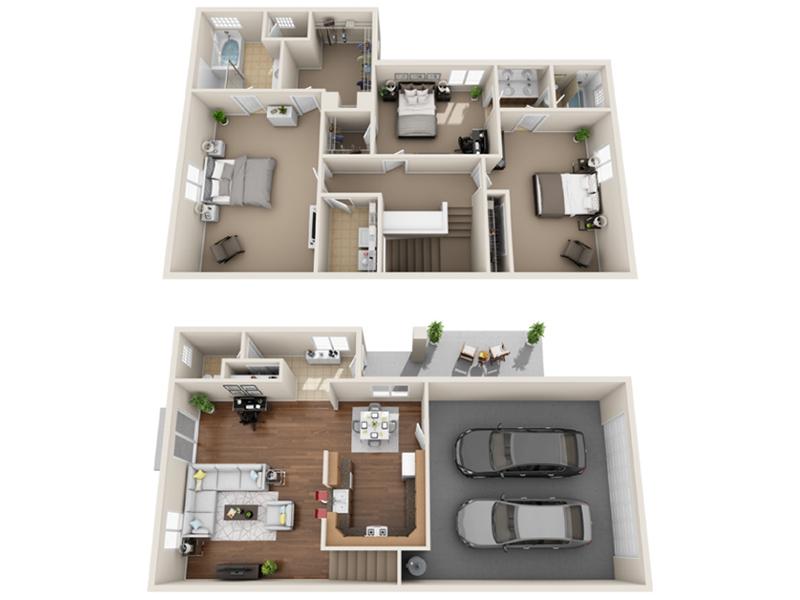 L
SQ FEET: 1837
BEDROOMS: 3
BATHROOMS: 2.5
DEPOSIT: 800
PRICE: Contact Us for More Details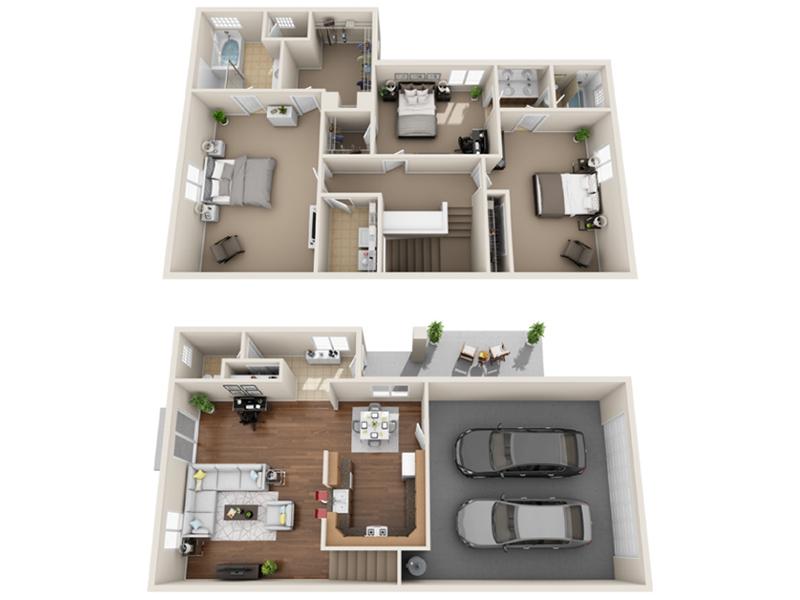 L-R
SQ FEET: 1837
BEDROOMS: 3
BATHROOMS: 2.5
DEPOSIT: 800
PRICE: Contact Us for More Details
Apartment
Walk In Closets
Dishwasher
Ceiling Fans
Cable Ready
Tile Floors
Refrigerator
Satellite Ready
Microwave
Washer & Dryer
Vertical Blinds
Carpeted Floors
Garage
Central Air & Heating
Property
Public Parks Nearby
Beautiful Landscaping
Access to Public Transportation
Easy Access to Shopping
Easy Access to Freeways
Pet Waste Stations
Professional & Responsive Management
On-Site Maintenance
Pet Friendly
serena Lugo
Stars: 5
I'm very grateful and appreciate the experience I had with Roxanna very helpful with my move in.Beautiful community maintenance is on top of it as well.
May 24, 2023
Sarai Contreras
Stars: 5
I stop by recently for a tour and to apply even when we didn't get approved I do appreciate the manager!! She's very polite super nice and she tried to help us a lot! Thank you Roxanne
Mar 27, 2023
Angie Guzman
Stars: 5
Just wanted to give a HUGE thank you to Samuel the maintenance supervisor here at Suncrest! He always has our service request done right away, and makes sure we our taken care of even on his busiest of days. Samuel is super kind and friendly, he always has us laughing when he comes in to complete a service request. I enjoy his presence here, thank you again Mr. Samuel!
Jan 25, 2023
C Lewis
Stars: 5
Roxanne(Property Mgr) and Sam(Maintenance) have been such a pleasure to work with!! I recently moved from Pennsylvania and when I came out in October to tour SunCrest, Roxanne was so helpful. She answered all my questions and really made me feel like SunCrest was the the best place to live. I moved to SunCrest in December and it was the best decision ever! Sam is so knowledgeable and really cares about making sure everything is operational and in great shape in the units. I love SunCrest!! Thank you Roxanne and Sam for everything!!
Jan 11, 2023
Patricia Everett
Stars: 5
Roxanne is an Excellent Manager, she is helpful, very accurate and punctual. She made the move in expérience wonderful!!
Sep 30, 2022
Lateefah Synagogue
Stars: 5
I have lived in this community for 5 years. Our office manager Roxanne has been by far one of the best property managers I personally have experienced. She is very knowledgeable of current market trends. Takes the time to explain trends or any changes. All requests are done in a timely manner and I appreciate her check ins after a maintenance request has been preformed.
Sep 02, 2022
32TeethCheckUp Com
Stars: 5
I want to submit a huge Thank You to Roxanne the property manager for making my experience as a new tenant feel like a welcomed one. I recently had to relocate. And I found during my search for a new place to call home was nearly impossible. Scam artists on line and both rentals and single family homes on the real estate market were difficult to find available. My process from submitting my application on line to my move in process went smoothly. And I'm so thankful for Roxanne making it possible to happen. She gave me a list and instructions to get all my utilities turned on. Explained to me my rental agreement etc. I mention all these detail subjects because I went from being a homeowner to a five year rental tenant to finding myself renting again last minute and Roxanne just gave me the reassurance that I found the right place to call home. Thank You again so much Roxanne I'm so Grateful that I found you and my new home here at Suncrest Townhomes. I feel that people like you should be recognized for the professionalism and great detailed service you give. I'm so happy in my new Townhome. I still have so much unpacking to get done.
Apr 07, 2022
Bianca Martinez
Stars: 5
Lived here since December 2020 & my family loves it! The neighborhood is pretty quiet & friendly. Office is very responsive , & maintenance is very quick to repair things. Property is always kept up with & clean. Ready for another year here at Suncrest!
Oct 20, 2021
samuel martinez
Stars: 5
The property is so well kept! Roxanne handles all my concerns in such a fast manner, she is so nice! Maintenance does their best on all repairs and services ! NOT TO MENTION ITS ONLY A ONE PERSON OFFICE & ONE MAN MAINTENANCE TEAM!! Thank You Guys For Everything !
Oct 20, 2021
PaypedUp Sloe
Stars: 5
The property is so well kept! Roxanne handles all my concerns in such a fast manner, she is so nice! Maintenance does their best on all repairs and services ! NOT TO MENTION ITS ONLY A ONE PERSON OFFICE & ONE MAN MAINTENANCE TEAM!! Thank You Guys For Everything !
Oct 20, 2021
Keyrah Reid
Stars: 4
Jun 23, 2021
James Fields
Stars: 5
Karla is amazing! From our first conversation she was very helpful. My process went smoothly because of her, she really guided me with everything. she gave me comfort with my move. she is a asset to have for this company! I'm excited to call this place my home
Jan 09, 2019
LEO CARRILLO
Stars: 5
Dennis, Karla and Jesus are the best staff experience ive had on any property
Jul 12, 2018
J DURAN
Stars: 5
DENNIS AND KARLA HANDLE ALL MY PROBLEMS AND ARE VERY GOOD PEOPLE
Jul 12, 2018
JR ESTRADA
Stars: 5
KARLA IS VERY CARING AND ATTENTIVE
Jul 12, 2018
Vicki Ourk
Stars: 5
I am not able to get a hold of nobody at the office.
Mar 20, 2018
Sora The gamer
Stars: 5
I haven't moved in yet but so far it is a beautiful neighborhood I was approved with no problem I am excited to live there with my children and and see what it brings to my life the neighborhood just seems so peaceful and so quiet and I'm just excited to have a home
Mar 12, 2018
colombian Mocha
Stars: 5
Quiet neighborhood. No problems. Karla the manager is awesome!
Feb 03, 2018
Tim Hanes
Stars: 5
My sister has lived here for a few years and we just visited for the 1st time because we are moving to the area. We chose to stay with her for the week as we were on our search.. However after spending the week here we have talked and decided this is the place we would like to live! it was a nice quiet week that has made it easy to make this decision. I don't know why we didn't think of this sooner!
Jan 28, 2018
Latoya Temple
Stars: 5
I just really want to say this place is wonderful I have not officially moved I yet but Diana and Carla are wonderful there was a mistake on my credit and they walked me through on how to fix and everything I could not ask for a better management team
Mar 27, 2017
Latasha Williams
Stars: 5
This place is by far one of the best places to live, we lived there for 1 year...in 2012 and moved out in 2013 because I quit my job to go to Nursing school, soon as I graduated I wanted to come back but they have went up a bit so we passed but everything else is perfect if you can afford it...this is a beautiful community! Angel was in the office when we lived there and he was the best I never had to worry about anything getting done!
Feb 12, 2016
Jose Casarez
Stars: 5
Dec 30, 2015
Amanda Jones
Stars: 5
I LOVED living here. Diane (I hope that's what her name was!) in the front office is AMAZING! I left to find an apartment to reduce costs and am super sad! I really wish they weren't so expensive because I'd love to come back! Very quiet neighborhood , always clean, NEVER had any problems.
Nov 05, 2015
Nicole
Stars: 5
Hello, I have lived at Suncrest Town-homes for over 6 years.I decided to write this review because I wanted to express my satisfaction to the community I call home! I know when looking for a home, its great to get feedback from current residents. It helps makes the process of finding your next home a bit helpful. For those looking for a new home, please consider Suncrest as your new home. They have a variety of floor plans to choose from. I live in the Amber floor plan, the mid size floor-plan. It's spacious, and provides a large back yard! The community is very quiet and is always clean. Rules and regulations are highly enforced by the office staff. (Ms. Diana) Maintenance is prompt and handles all my issues in a timely manner. If your looking for a nice town-home community do check out Suncrest. I just renewed for an additional year!! Candace
Jul 31, 2015
Bonnie Willey
Stars: 5
hi my name is bonnie i live @ Suncrest townhomes i enjoy living here.Ilived here for 2 years and enjoy atmosphere here. The mangement team here is wounderful, and is warm welcome here at this property.Always a smile. The manger Diana is a very wounderful person.and is very helpful and willing to work with you. .And Dennis the maintance is always there when you need him. Again i highly recomend living at suncrest townhomes.
Jun 15, 2015
Nina Ross
Stars: 5
Feb 22, 2015
Chad "Alpha Pup Roughf" Hinerman
Stars: 5
Aug 27, 2014
Pup Roughf
Stars: 5
Aug 27, 2014